30 Days Return Period. 100% Money-Back-Guarantee!

 Secured and Safe Payment Guaranteed 
 7 Days Per Week Customer Support
Painless treatment for a
 

perfect skin

 

you've been dreaming of




Do you want to have smooth and glowing skin?  Treat acne, surgical scars, keloids,  wrinkles, stretch marks, huge pore size, and signs of aging with the Flawless Nano Microneedling Pen. This portable device provides painless and effective clinical-grade treatment at the comfort of your home. Skip the booking appointments and expensive dermatologist treatment with the Flawless Nano Microneedling Pen which will make your skin glow after just one treatment and continues to boost the appearance of your complexion for months afterward.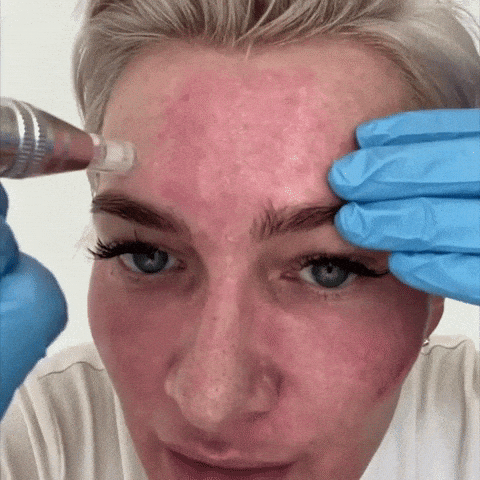 The Flawless Nano Microneedling Pen is a medical grade derma pen with a  high-speed micro-needling system that offers the same results as a fractional laser without pain, downtime, expense, and thermal damage. It works by point-to-point penetration (with sterile needles) which helps the skin open the epidermis without damaging it.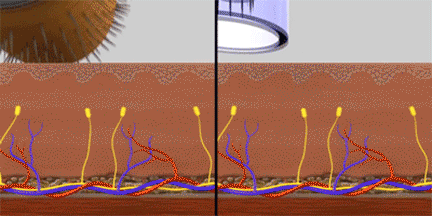 Enjoy the latest patent treatment at home with a portable microneedling pen. The pen is designed to reduce wrinkles, fine lines, scars and increase levels of collagen making your skin glowing and rejuvenated. With its skin penetrating needles, it replaces the traditional smear and skin care and helps your skin absorb the skin care products.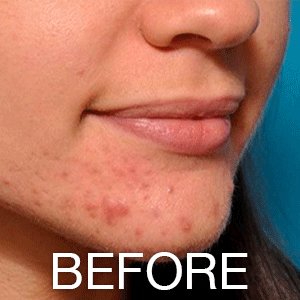 WHY CUSTOMERS LOVE THE FLAWLESS NANO MICRNEEDLING PEN:
✓ Treats Naturally – The device supercharges the adenosine triphosphate or ATP to intensify the turnover of cells and slow down skin aging. It also restores skin elasticity and increases production of new collagen.
✓ Easy To Use – From changing glass attachments to practical usage, anyone can make use of the therapy device and add it to his or her skincare routine. It features a spiral interface for easy replacement of sterile needles.
✓ Cost-Effective – A Microneedling facial at a spa can range from $200 to $500 per treatment, and it is recommended to receive this treatment at least 1 time a week. With the Flawless Nano Microneedling pen you get unlimited sessions.
✓ Portable – This whole set can be brought along even to your travels so you can continue using it daily. It features a handy size and rechargeable battery via type C cord.
✓ Versatile – Anyone from homemakers, students, professionals, and workers who are often exposed to various daily stresses can make use of the device. It is also suitable for all skin types.
How to prepare the Flawless Nano Microneedling Pen:
To put the needle cartridge, push it horizontally up to the end.

Lock the cartridge by turning it to the counter clockwise.

Turn on the device and adjust the needle length by turning the adjustment ring clockwise or counter clockwise. 

Set the speed.

If you want to remove the needle cartridge, turn it clockwise and pull out horizontally.
The Flawless Nano Microneedling Pen is suitable for all skin types and is manually controlled:
5 speed modes (depending on your preferred speed)

Adjustable needle length from 0.25mm to 2.5mm
CUSTOMER EXPERIENCE FROM MARCY⭐⭐⭐⭐⭐: 
I have terrible scars from cystic acne. I have only used this device twice and I can literally see the difference. This device is easy to use and the quality is very nice. The needle cartridges are individually sealed. I recommend watching YouTube videos for tips on safety when using a device like this. You have to be careful about using the depths on certain areas and to have something like a hyaluronic acid and not use on dry skin. I'm hoping for more improvement on my skin scars over time as I use it more.
CUSTOMER EXPERIENCE FROM STEPHANIE⭐⭐⭐⭐⭐: 
Just use it today and I'm loving it. I used a derma-roller before and always wanted to try a micro needling machine. This little machine has 5 settings and you can also adjust the needle lengths! I'm actually very impressed. My face feels nice and tight. I can't wait for the next micro needling session. It works great and the battery lasts after charge. So happy with my choice!
Your package includes: 
1 - microneedling pen
1 - charging cord
2 - 12 needle cartridge
OUR 100% SATISFACTION GUARANTEE
😄 99.3% of our customers recommend the Flawless Nano Microneedling Pen, which you get with a 14-day risk-free guarantee.
✅ If for any reason you do not have a positive experience, we will do EVERYTHING to make sure you are 100% satisfied with your purchase.
If you are not satisfied with the Flawless Nano Microneedling Pen, we will provide you with a suitable solution thanks to our satisfaction guarantee.
📞 We have 24/7/365 email support. Contact us if you need any help!