30 Days Return Period. 100% Money-Back-Guarantee!

 Secured and Safe Payment Guaranteed
 7 Days Per Week Customer Support
A device that gives
stunning sleek hair in a few minutes

- look salon-styled anytime!

Does your hair look dull and need a transformation? With the Flawless Hairbrush Dryer, you can detangle, create straight and sleek hair without damage! It is suitable for all hair types and perfect for quick hair styling. So, get rid of the traditional hairdryer and switch with the advanced technology of the Flawless Hairbrush Dryer.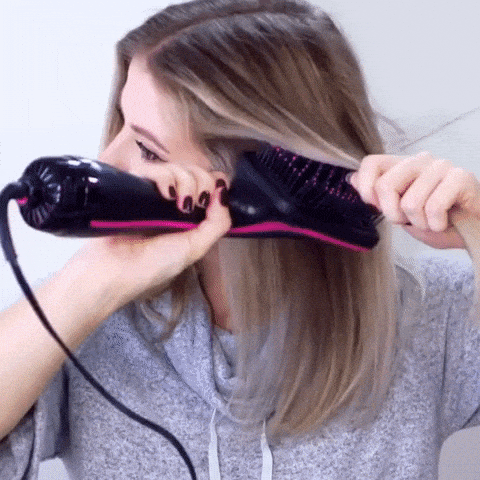 With the cutting-edge technology of The Flawless Hairbrush Dryer, it releases negative ions that saturate the airflow which gives immediate moisture and hydration. The unique airflow technology helps condition, smoothens, and makes hair shinier while reducing frizz and static.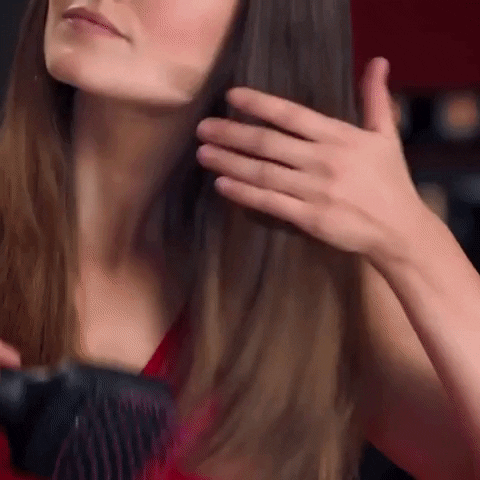 The power of a dryer and the precision of a styler is in your hands. With a large paddle brush that allows bigger coverage and ergonomic design, run through your hair to detangle, dry, and glow up in half the time of a regular hairdryer. Rest easy in styling your hair in the most comfortable way and knowing that it is safe and protected with an innovative hairstyling tool. 
WHY CUSTOMERS LOVE THE FLAWLESS HAIRBRUSH DRYER:
✓ Double Purpose - Dries and volumize in one step with less heat-related damage and beautiful, bold, salon-style results.
✓ Easy to use - The Flawless Hairbrush Dryer is lightweight with an ergonomic design and professional swivel cord that allows easy and first-class usage without the hassle of tangling an electrical cord.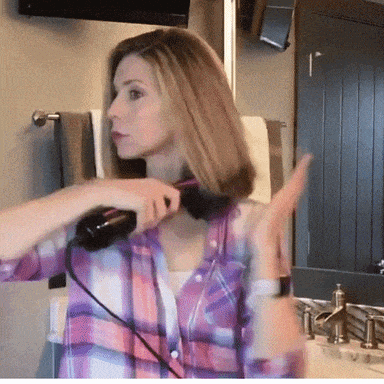 ✓ For all hair types - It is suitable for different hair textures and lengths. With its 3 easy switch modes, you can style up like a pro!
✓ Detangling bristles  - The Flawless Hairbrush Dryer features a non-detachable brush head with equal airholes and pinned bristles that allow you to detangle and style with ease and without the risk of breakage. It also has a flexible pad for added comfort while drying and styling.
The Flawless Hairbrush Dryer has 3 temperature settings:
Cool - High wind speed with low temperature (suitable in summer season)
Low - Low wind speed with medium temperature (suitable for hairstyling)
High - High wind speed with high temperature (suitable for drying especially in winter season)
HOW CUSTOMERS EXPERIENCE THE FLAWLESS HAIRBRUSH DRYER:
Customer experience from Jane ⭐⭐⭐⭐⭐:
I have naturally wavy hair and  I am not confident with it. I have tried a lot of hair dryers for a solution of styling it before going to work, and I have failed many times. But thanks to the flawless hairbrush dryer, my hair got the glow-up I needed. I saw it on Tiktok and it changed my dull wavy hair to a healthy-looking and shiny one. I have my newfound confidence because it is so easy to use yet the results are promising! I really recommend the Flawless Hairbrush Dyer to everyone. It's convenient with pro-styled results!
Customer experience from Sarah ⭐⭐⭐⭐⭐:
I regularly talk to clients and this job requires me to look presentable at all times which includes the hair. I am delighted with the flawless hairbrush dryer because it saves me a lot of time in blowdrying and styling up my hair. I am very happy with the result as my hair is shiny, smooth, and glowing. It also saves me a lot of dollars from salon styling. I recommend you this brush hair dryer because I benefited from it plus it is so easy to use.
OUR 100% SATISFACTION GUARANTEE

😄 99.3% of our customers recommend The Flawless Hairbrush Dryer, which you get with a 14-day risk-free guarantee.

✅ If for any reason you do not have a positive experience, we will do EVERYTHING to make sure you are 100% satisfied with your purchase.

If you are not satisfied with The Flawless Hairbrush Dryer, we will provide you with a suitable solution thanks to our satisfaction guarantee.

📞 We have 24/7/365 email support. Contact us if you need any help!